The Association of Educational Service Agencies (AESA) is a professional organization serving educational service agencies (ESAs) in 45 states; there are 553 agencies nationwide. AESA is in the position to reach well over 80% of the public school districts, over 83% of the private schools, over 80% certified teachers, and more than 80% non-certified school employees, and well over 80% public and private school students.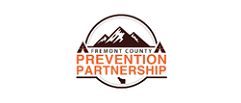 Fremont County Suicide Prevention Task Force and Fremont County Substance Abuse Prevention Coalition are community groups working to collaboratively provide resources, education, and advocacy for mental health and substance abuse prevention.
ACES (Association of Cooperative Educational Services) is an organization comprised of BOCES and BOCHES members throughout the state of Wyoming. Through collaboration, we work together on issues that affect our unique entities and partner districts. Each BOC(H)ES is different, but we are all aiming to improve educational services in our respective communities across the state.
We're comprised of results-oriented healthcare industry leaders and public officials from across Fremont County, Strengthening Healthcare in our community will involve bringing all players to the table. This effort includes local individuals in both public and private sectors coming together in the spirit of cooperation and not competition to uncover and address challenges that we face as a community.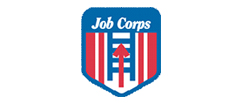 Job Corps is a no-cost education and career technical training program administered by the U.S. Department of Labor that helps young people ages 16 to 24 improve the quality of their lives through career technical and academic training.
Prometric is a leading provider of technology-enabled testing and assessment solutions to many of the world's most recognized licensing and certification organizations, academic institutions, and government agencies. We support more than 7 million test takers annually at our testing locations in more than 160 countries around the world.
Wyoming State Board of Nursing is a platform for the state of Wyoming that focuses on healthcare licensure, approves healthcare educational classes, compliance and regulatory statues and a hub for public records requests.
The mission of the Fremont County Certified Nursing Assistant Association is to promote the professional status and performance of C.N.A.'s through gratitude, encouragement, education and inspiration while building a strong coalition with health care providers to maximize achievement and excellent patient care.